W Broadway Rd and S Extension Rd, Mesa, AZ:
Innovation Way W, Arizona University Polytechnic Campus, Mesa, AZ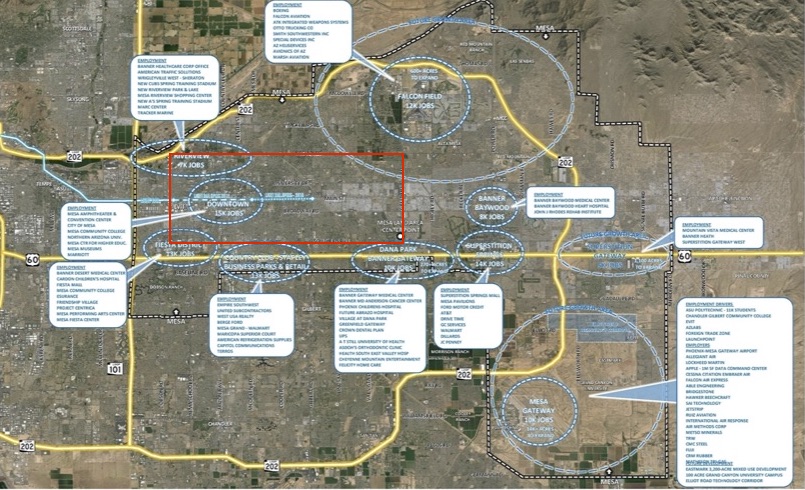 Example JPods network in Mesa. Actual network will cover most of Mesa:
~40 miles of guideways.

E. Brown Road on the north
S. Greenfield Rd on the east
E. Southern Ave on the south
S. Dobson Rd on the west.

~60-megawatt solar collection at 6 meters wide, producing about 250 megawatt-hours of electricity each day. This will power the network and solar manufacturing plant.
Travel times, walk-ride-walk are measured from a starting point at the Red Cross in the following maps.

24 x 7, without a car
Green is 5 minutes
Blue is 10 minutes
Yellow is 20 minutes
Red is 30 minutes
Red Cross near S Val Vista Drive and E Southern Ave.
Red Cross near S Dobson Rd and W Southern Ave.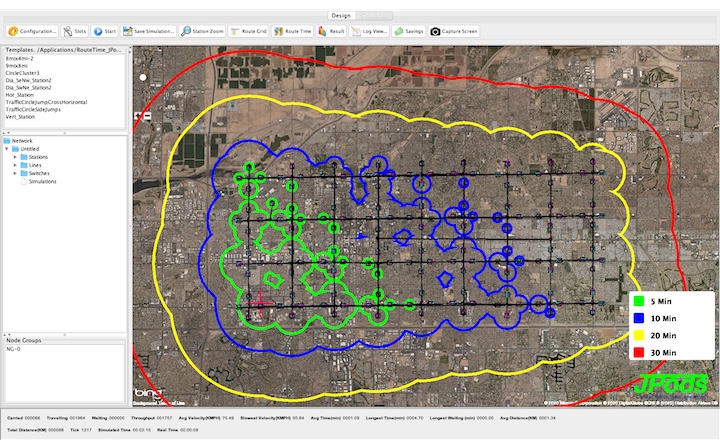 Red Cross near S Country Club Dr and W Broadway Rd.
Red Cross near E. Brown Road and N Val Vista Dr.